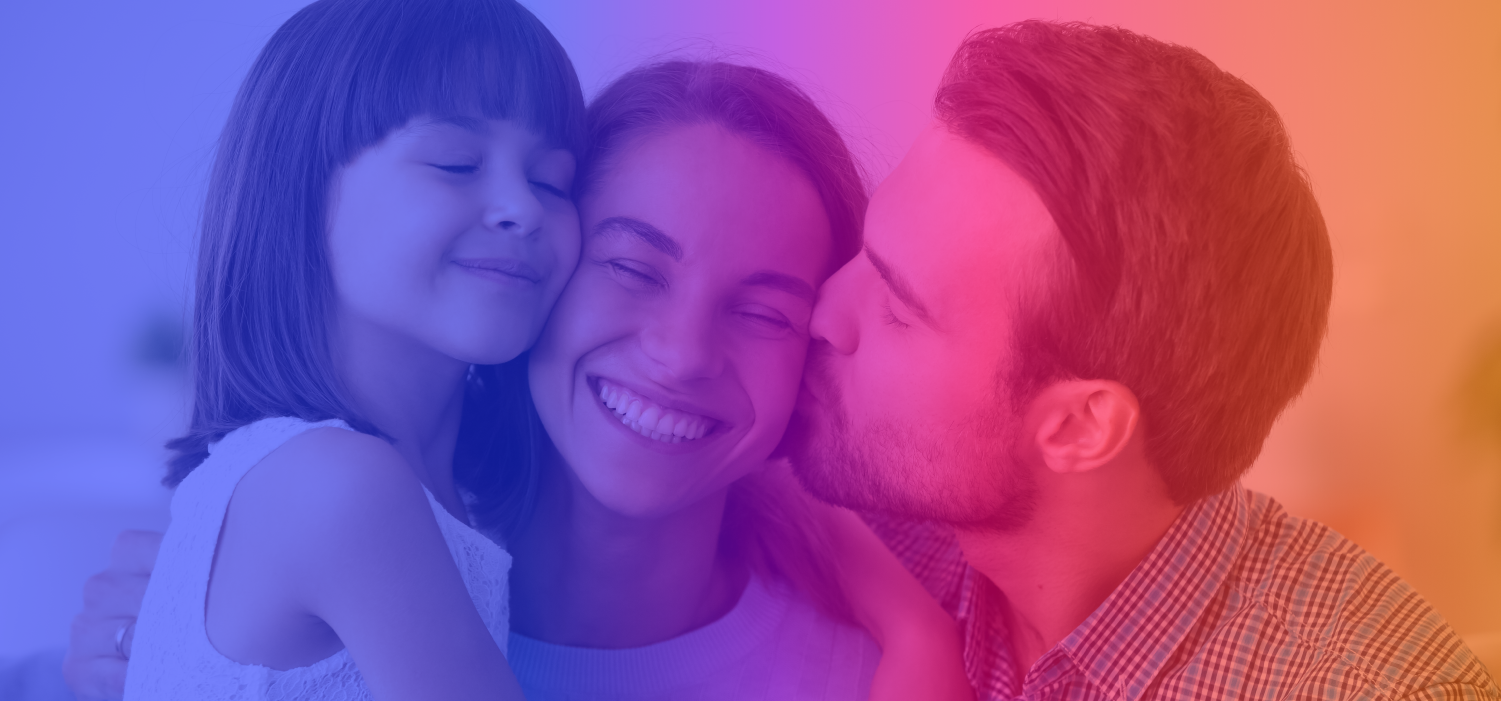 Scientific Advisory Board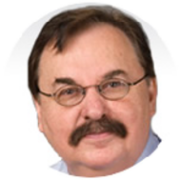 Waldemar Priebe, PhD
Founder, Founding Scientist, and Chair of Scientific Advisory Board (SAB)
Waldemar Priebe is a Co-founder of and a founding scientist at Moleculin and serves as head of our Scientific Advisory Board. Dr. Priebe is a Professor of Medicinal Chemistry at the Department of Experimental Therapeutics at The University of Texas MD Anderson Cancer Center. Dr. Priebe led the discovery of the molecules that form the basis for our lead drug candidates.
As a Founder or Founding Scientist at a number of successful biotechnology firms such as CNS Pharmaceuticals, Aronex Pharmaceuticals, Houston Pharmaceuticals, Reata Pharmaceuticals, and IntertechBio, Dr. Priebe has been integral in advancing several drugs through the pipeline, four of which are currently in clinical development. He has also developed several new small molecule compounds that have been licensed as potential drugs.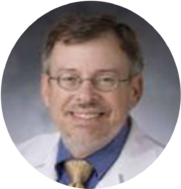 Dr. James L. Abbruzzese
Chief of the Division of Medical Oncology at Duke University
Dr. James L. Abbruzzese is the Chief of the Division of Medical Oncology at Duke University, and Member of the Duke Cancer Institute at Durham, North Carolina. Dr. Abbruzzese earned his medical degree with honors from the University of Chicago Pritzker School of Medicine and completed his residency in Internal Medicine at Johns Hopkins Hospital. He also completed clinical fellowships in Infectious Diseases at the Johns Hopkins and in Medical Oncology and Medical Oncology Research Laboratory of Neoplastic Disease Mechanisms at the Dana-Farber Cancer Institute of Harvard Medical School. Dr. Abbruzzese has spent most of his professional career at MD Anderson, where he rose through the ranks to his current leadership positions as Chairman of the Department of Gastrointestinal Medical Oncology and Associate Vice-Provost for Clinical Research. Among his many accomplishments, Dr. Abbruzzese is a Fellow of the American College of Physicians and Fellow of the American Society of Clinical Oncology. He has co-authored more than 400 research publications and currently serves as Chair of the Clinical Trials and Translational Research Advisory Committee of the National Cancer Institute.
View Dr. James Abbruzzese's publications on PubMed: https://www.ncbi.nlm.nih.gov/pubmed/?term=Abbruzzese+James+L.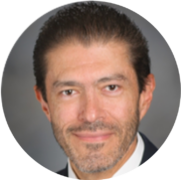 Dr. Jorge Cortes
Director of the Georgia Cancer Center at Augusta University
Dr. Cortes is Director of the Georgia Cancer Center at Augusta University after serving for 23 years in the Department of Leukemia at MD Anderson Cancer Center where he served as deputy chair and directed the CML and AML Programs. Dr. Cortes received his medical degree in 1986 from the Universidad Nacional Autonoma de Mexico, and completed his medical oncology fellowship at MD Anderson. Dr. Cortes, whose clinical interest focuses on new drug development and the management of patients with myelodysplatic syndromes, acute and chronic leukemias, and myeloproliferative disorders has authored over 1000 peer-reviewed medical publications in top-tier journals including New England Journal of Medicine, Lancet Oncology, Lancet Hematology, Journal of Clinical Oncology, Leukemia, Blood and many others. He has authored several books and book chapters in prestigious publications such as Cancer Medicine and Harrisonís Principles of Internal Medicine. He has received numerous awards including the Faculty Scholar Award from MD Anderson in 2003, the Annual Celgene Young Investigator Achievement Award for Clinical Research in Hematology in 2005, The Dr. John J. Kenny Award from The Leukemia & Lymphoma Society in 2007, the Otis W. and Pearl L. Walters Faculty Achievement Award in Clinical Research from MD Anderson in 2007, The Professor David Galton Lecture from the Imperial College of London Hammersmith Hospital in London, UK in 2011, the William Randolph Hearst Foundations Faculty Achievement Award in Education in 2013, and The Gerald P. Bodey Award for Excellence in Education in 2014. He is currently the Cecil F. Whitaker Jr. Georgia Research Academy Eminent Scholar Chair in Cancer.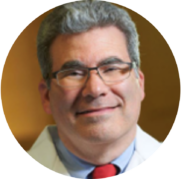 Dr. Martin Tallman
Chief of Leukemia for Memorial Sloan Kettering Cancer Center
Dr. Tallman is a board-certified hematologist and oncologist and Chief of the Leukemia Service at Memorial Sloan Kettering Cancer Center. Before joining Memorial Sloan Kettering, Dr. Tallman was on the faculty of Northwestern University Feinberg School of Medicine and the Robert H. Lurie Comprehensive Cancer Center for more than 20 years. There he directed the Leukemia Program, was Co-Director of the Hematologic Malignancy Program at the Robert H. Lurie Comprehensive Cancer Center, and was Associate Chief of the Division of Hematology-Oncology. Dr. Tallman completed fellowship training at the Fred Hutchinson Cancer Center and University of Washington at Seattle. Dr. Tallman is an Associate Editor for the journal Blood, the major periodical publishing new information regarding leukemias and other blood disorders. He is currently Chair of the Leukemia Committee of the Eastern Cooperative Oncology Group (ECOG), one of only three large cooperative oncology groups in the US responsible for coordinating large clinical trials of new therapies for patients with all of the acute and chronic leukemias, myelodysplastic syndromes, and myeloproliferative neoplasms. The ECOG, in collaboration with other cooperative oncology groups in the US and around the world, has carried out many important clinical trials which have set the standard of care for the most effective treatment of many of the leukemias and related disorders.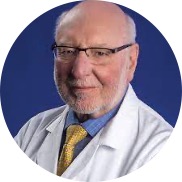 Richard Whitley, MD
Distinguished Professor, Loeb Scholar Chair in Pediatrics, Professor of Pediatrics, Microbiology, Medicine, and Neurosurgery, University of Alabama at Birmingham
Richard Whitley, MD, is a Distinguished Professor of Pediatrics, Professor of Microbiology, Medicine and Neurosurgery; Loeb Eminent Scholar Chair in Pediatrics; Co-Director, Division of Pediatric Infectious Diseases; Vice-Chair, Department of Pediatrics; Senior Scientist, Department of Gene Therapy; Scientist, Cancer Research and Training Center; Faculty, Gene Therapy Center; Associate Director for Drug Discovery and Development and Senior Leader, Pediatric Oncology Program, O'Neal Comprehensive Cancer Center at the University of Alabama at Birmingham (UAB); and Co-Founder and Co-Director, Alabama Drug Discovery Alliance. Dr. Whitley is responsible for the National Institute of Allergy and Infectious Diseases (NIAID) Collaborative Antiviral Study Group whose role is to perform clinical trials of antiviral therapies directed against medically important viral diseases of children and adults including viruses considered as threats to human health. He has published more than 347 articles. He participates in numerous Data Safety and Monitoring Boards for ongoing clinical studies. He is a past President of the Infectious Diseases Society of America and received the UAB President's Medal in 2007. In 2013, he was named as the inaugural recipient of the Distinguished Clinical Research Scholar and Educator in Residence at the NIH Clinical Center.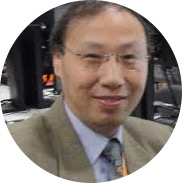 Hongbo Zhai, MD
Asia Projects
Hongbo Zhai, MD, is a Former Senior Faculty and Supervisor of Postdoctoral Fellows at University of California San Francisco (UCSF). He has more than two decades of R&D experience in the fields of pharmaceuticals, cosmetics, and biotechnology and was leading many contracts including GLP studies and clinical trials at UCSF. He has contributed to the development of innovative skin related products in collaboration with the Global Fortune 500 including Procter & Gamble, Pfizer, Johnson & Johnson, 3M Pharmaceuticals, and L'OREAL, etc. He has published more than 120 scientific articles in his research areas. He is the senior editor of Dermatotoxicology (6th, 7th & 8th editions). Dr. Zhai was also the winner of the international "Niels Hjorth Prize" in the year of 2003. In addition, he has profound experience in start-up and management in the bio-pharmaceutical field. Dr. Zhai was graduated from Southern Medical University.